Locks to Legacies
'Locks to Legacies' has now launched! The audio walk, developed by young people, is now available to listen to online.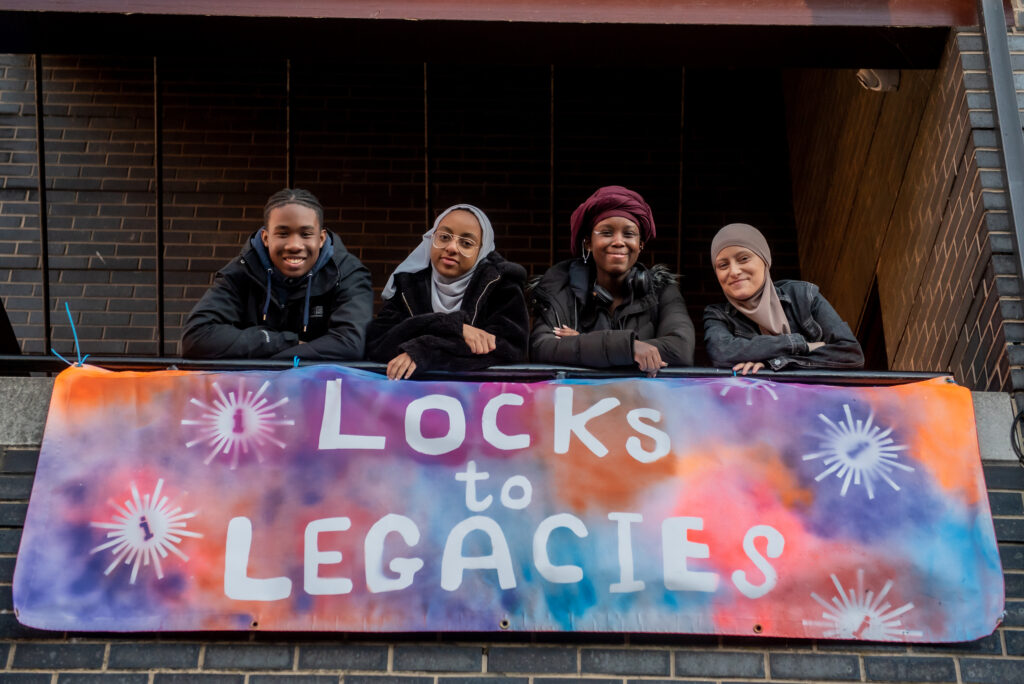 The project is a new interpretation of the waterways in Leeds. Over five months 10 young people have researched, written and produced their own creative responses to the industrial heritage of Leeds. Their work explores the often hidden and untold history of exploitation and colonial connections.
'Locks to Legacies' has brought these stories to life for the public to see and hear through an audio tour and exhibition. On Saturday 30th October the public were invited to join us to celebrate their work. Three QR codes are now situated around the Leeds Dock area. You can also find links to the audio below.
Listen to 'Locks to Legacies' Stop One.
Listen to 'Locks to Legacies' Stop Two.
Listen to 'Locks to Legacies' Stop Three.
Artwork was created for the exhibition by Lilian and Vicky. It can be found in our Young People's Gallery.
The launch event also premiered the 'Locks to Legacies' film. The film, produced by Ashley Karrell, documents the first week of training participants undertook. Their response to the history and natural environment of the canal led to the idea of developing their own interpretation in the form of an audio walk and art exhibition.
The work didn't stop there! A podcast has been created that captures the young people discussing the impact of the project on their understanding of Leeds and history. An outdoor art exhibition is also in the works, to bring the group's artworks to wider audiences. Watch this space!
'Locks to Legacies' is a partnership project of Ignite Yorkshire, We Are IVE, Geraldine Connor Foundation, Heritage Corner and Canal Connections. The work is funded by Leeds Inspired and the National Lottery Heritage Fund.